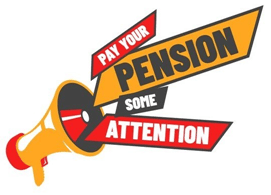 Peninsula Pensions is supporting a campaign by the Pension and Lifesavings Association to Pay your pension some attention. This page provides scheme members, their friends or family members with information to consider as we move through some difficult financial times. Alternatively check out Big Zuu's videos where he raps and talks about pensions.
Member Self Service
Our main source of communication with members is our Member Self Service (MSS) secure online portal. It is therefore important that you sign up to the service. During August we uploaded the personal benefit statements for those active or deferred at 31 March 2022, have you checked yours? Details of how to sign up and what you can use MSS for can be found on our Member Self-Service webpage.
MoneyHelper
The cost of living crisis is affecting a large section of the population. MoneyHelper is a free service provided by the Money and Pension service who are sponsored by the Government.
They provide help and guidance about managing your money in uncertain times – this includes practical advice about living on a squeezed income and help if you're struggling with bills and payments.
Pension Credit
In April 2022 850,000 households were estimated as missing out on Pension Credit because they think it isn't meant for them. Pension Credit can be worth up to £3,300 a year and people may be eligible even if they have their own home or savings.
If you know someone who is retired please share information about Pension Credit with them. Further information can be found at Pension credit – extra help for pensioners :: LGPS (lgpsmember.org)
Pension & Investment Scams
Unfortunately, pension scams are on the rise in the UK with people losing some or all of their pension or savings. Scammers have evolved targeting people online using social media and search engines like Google and Bing.
Scammers offer high returns to tempt you into investing, but may also offer realistic returns to make their offer appear more legitimate. Those offering or promoting products or investment opportunities found through search engines are not necessarily authorised or regulated by the FCA. You can check the FCA Warning List for firms to avoid.
For LGPS members you may be considering transferring out to a private pension scheme to access your pension early. Please visit our Helping members avoid pension scams pages for more information on how to avoid scams and the checks we carry out to help you. The Police and Firefighters pension schemes only permit transfers to public sector pension schemes.
LGPS members only 50/50 option.
We understand during times of financial hardship, scheme members may want to reduce their LGPS pension contributions. The 50/50 scheme is designed to help members remain in the pension scheme, paying half the normal contribution rates of the main scheme. You will still build up valuable pension benefits, retaining full life and ill-health cover, including survivor benefits in the event of your death. More information can be found on our 50/50 section webpage.
Pension Awareness Week
Pension awareness week runs from Monday 11 September to Friday 15 September, and they are running live shows in order to provide more information on various topics. Below are linked the pages needed to sign up for the various live shows!